An UNOFFICIAL site for Predator Media Collection
Most of the videos and pictures have been removed for OPSEC reasons.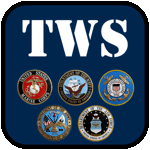 Misc stuff, quotes, etc:
"If a tree falls in the woods, Predator will see it." Lt Col Gibbs 11ERS/CC (You had to be there to get it)
100 Greatest Military Photos Powerpoint slide show that is being passed around (3.6MB)
Links to other sites:
PLEASE if you have ANY video or pictures that you would like to share with the Predator UAV community SEND THEM to me.
NO CLASSIFIED MATERIAL PLEASE!!!
Return often to check for updates. Last updated on Friday December 18, 2009